Edge: The Edge program is for youth in grades 7 and 8 in the Fall of 2015. The Edge runs on Tuesday nights at Canadian Martyrs in the gym from 6:45 pm to 8:30 pm. Registration fee for Grade 7, 8,9 is $60
Oneight is Life Teen's Confirmation program based off on Acts 1:8.  We begin our Sessions at Canadian Martyrs Hall at 6:45 p.m. with Group Session until 8:30 p.m.
The next Family Formation is Sunday, Dec. 6 at 9:30 – 10:40 am in the lower level of St. Thomas Aquinas Hall. Remember to bring the children's Jesse Tree decorations.
*New this year, children in Primary are welcome to join our program. Please note that one year in Level 1 is needed in our program before children receive the sacraments the following year.
For more information contact Mary Thérèse MacDonell, Director of Family and Adult Faith Formation: 902-423-3057 
We will again collect gifts for the patients at the Nova Scotia Hospital. Father Eric Theriault has organized the Christmas Gift Program for the last 35+ years.  Because of Father Theriault's ongoing dedication, each person receiving services was able to have a gift to open on Christmas morning.  The areas served by the parishioners' generous donations are the NS Hospital
site (including the Inpatient Addictions unit), the East Coast Forensic Hospital, the Abbie Lane Memorial facility and the Community Transition program in Lwr Sackville. Please refer to the copy of suggested items located in this week's bulletin or at the back of the Church.  We ask that gifts not be wrapped.  Gifts can be dropped off at the parish office or with the ushers at Mass.  Your generosity is greatly appreciated and will help make someone's Christmas a little brighter while in hospital. 

MARCH 6TH – 13TH, 2016
A number of Catholics from Halifax, especially STACM, have been participating in a one week mission trip to support Pathway to Progress, a charity in Managua, Nicaragua for the past seven years.  This is one of the poorest areas in the Western Hemisphere, and a couple originally from Halifax run a very successful charity focused on the education of children there.  As disciples of Christ we are called to serve others in love through our time, talent and treasure.  This is a wonderful opportunity to deepen your discipleship and spirituality!
The cost of the trip is about $2,300, all expenses included.  There is an easy on-line fundraising web page.  The group will take on a project for one of the families in the area, such as a homebuilding to replace the tin shacks with mud floors that are typical in the slums.  It is very safe and all skills, ages (must be 16 years of age), abilities and strengths needed!
 If you have any questions or would like a  little more information, please feel free to contact Greg Aikins at [email protected]   or see www.p2pnicaragua.org 
Theme: Hopeful, Joyful, Expectation.

"She will bear a son and you are to name him Jesus, because he will save his people from their sins."   Matthew 1:21

 

 

Please join us on Friday December 4th at 6:45 – 9:00 p.m. at St. Thomas Aquinas Church.  The evening is a simple retreat from the world offering us an opportunity to spend time with Jesus in the presence of the Blessed Sacrament.  There will be times of silence for rest and reflection as well as times of praise and worship.For further information please visit the parish website at stacm.ca or call the parish office at 423-3057.

 

 

 
A time of quiet Adoration, praise and prayer; a pause from the hectic pace of everyday life.  Eventide, November 13th, 7 p.m. at St. Thomas Aquinas Church.  Guest speaker will be Fr. Mark Cherry who will be offering a teaching on "The Healing Touch of Jesus". All are invited to attend.  Bring a friend. Prayer teams will be available during the evening to pray with people individually.  
In preparation for the year of St. Luke in our Sunday Gospels for 2016, we are planning a breakfast and teaching on Saturday, November 7th.  The breakfast begins at 8:15 a.m. and at 9:00 a.m., Sr. Joan Campbell, Professor of New Testament at AST, will present an overview of Luke's Gospel.  At 10 a.m., Fr. Owen will present a paper entitled "Dining in the Kingdom of God", the Eucharistic in the Gospel of Luke.  Tickets will be available after Mass this weekend as well as at the Parish Office.  Tickets are $10 to cover the cost of the breakfast.    For those planning on attending the Gospel of Luke Breakfast it is suggested to read the Gospel of Luke before hand however, it is not a prerequisite.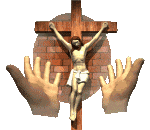 November is a special time in the Church when we remember those who have gone before us.  Monday, November 2nd, is the Feast of All Souls.  On that day, we will be having a special Mass honoring all our departed loved ones, especially those whose funerals have ben held at St. Thomas Aquinas or Canadian Martyrs over the last 12 months.  This Mass will be held at 7:00 p.m. at Canadian Martyrs.  During the Mass, the names of those who have been buried from the parish within the last 12 months will be read and family members will be invited to come forward and light a candle.  All parishioners are welcome to attend this Mass.   
Please note there will not be a 7:30 a.m. Mass on Monday morning, November 2nd.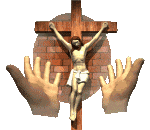 There will be a Mass at Canadian Martyrs Church on Monday, October 12th (Thanksgiving Day) at 9 a.m.  You are invited to bring donations of non-perishable food items for the Food Bank for our offertory procession.  (You may also bring your food donations to any of our weekend Masses)  Please join us in celebration and gratitude.
---
With Thanksgiving just around the corner, the Food Bank desperately needs your donations of non-perishable food.  Please remember to bring food bank donations when you come to Mass.  Food bank donations can also be dropped off at the Parish Office.  We give sincere thanks to all who keep the food bins supplied.  Without you, there would be empty shelves and more hungry people seeking food.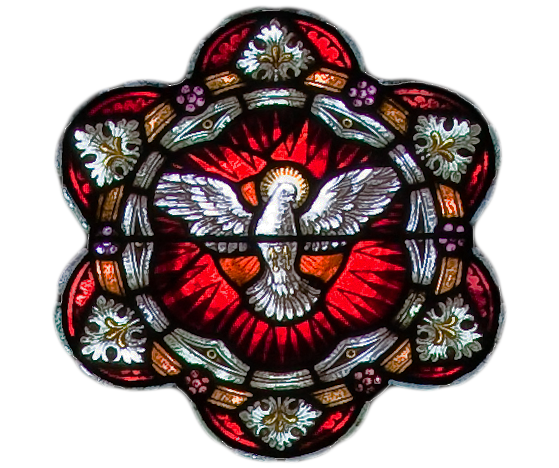 ALL NIGHT VIGIL – SACRED HEART CHAPEL
Please feel free to join us at anytime during the hours of 10 p.m. to 8 a.m. Friday, October 2nd. to visit our Lord at the Sacred Heart Chapel as we have our monthly all-night Prayer Vigil.   Entrance to the chapel is at the Jubilee Street door.  Knock loudly three times and someone will let you in. 
FIRST SATURDAY MASS (ST. THOMAS AQUINAS CHURCH)
There will be a 9 a.m. Mass on Saturday, October 3rd at St. Thomas Aquinas Church in honor of our Lady's request at Fatima for the First Five Saturdays Devotion.